Products List
Contact Us

E-mail: info@glycyrrhetinate.com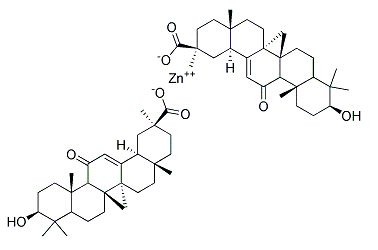 Product Name: Zinc Glycyrrhetinate
On Line Service :
Print this page
Bookmark this
Inquiry product
E-mail Us
Live Messenger

PDF Download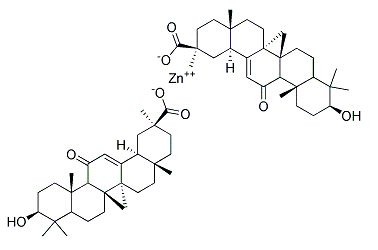 Product name: Zinc Glycyrrhetinate
CAS NO.:167381-99-9
MW: 1004.7418
MF: C60H90O8Zn
Standard: Enterprise


Properties
Appearance: white to pale yellow powder.
Solubility: slightly soluble in water.
Stability: stable.
Risk: irritation, irritation to skin, eye.
Ecology: may be hazardous to environment. Water body should be given special attention.
Biodegradability: biodegradable.
Characteristics: oil controlling properties, excellent anti-inflammatory, anti-bacterial, anti-allergy, dispersing, emulsifying, lubricating abilities.
Functions
l Masking
l Skin Conditioning Agent
l Flavouring Agent
l Fragrance Ingredient


Major Uses
Conditioning agent in personal care products. good anti-inflammatory, anti-allergy, detoxification, whitening effects.
Use as a pharmaceutical ingredient.
Recommended Related Products
More information
If you have any enquiry about quotation or cooperation, please feel free to email us at
info@glycyrrhetinate.com
or use the following enquiry form. Our sales representative will contact you within 24 hours. Thank you for your interest in our products.